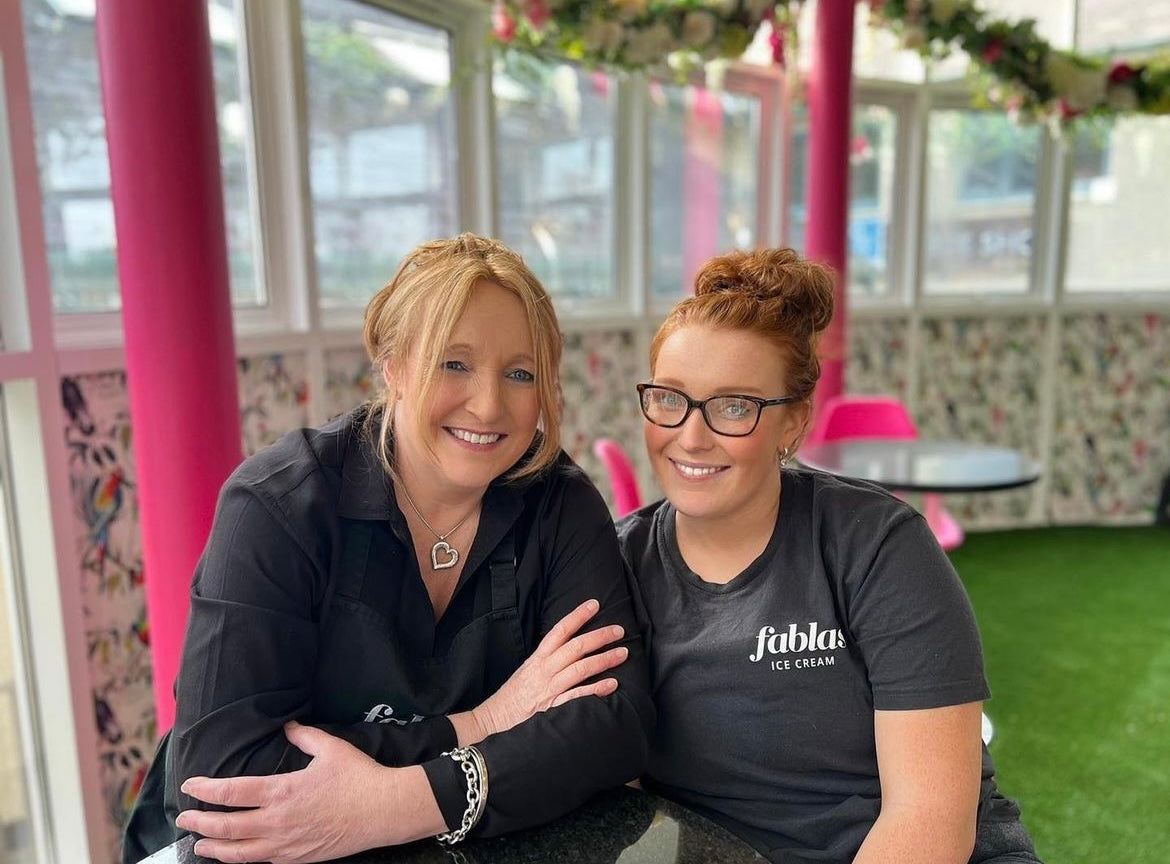 A Mother and Daughter Adventure
Fablas Ice Cream, founded by Michelle and Lauren, a dynamic mother and daughter duo, embarked on their delightful ice cream journey in October 2016 and have been unstoppable ever since.

Despite being newcomers to the world of ice cream, their unwavering passion and commitment to their brand have propelled them to great success. After dedicating a year to crafting and refining their secret recipes, which they hold dear to their hearts, they took the bold step of opening their first parlor in Cowbridge in May 2017. Since then, their empire has expanded to include three more locations: Porthcawl seafront, Penarth Pier, and Caerphilly Castle. Each of these stores harmoniously blends with the vibrant communities they serve.

Fablas Ice Cream boasts two in-house bakers who diligently create fresh cakes every week. But their offerings extend far beyond ice cream, with each parlor serving a delectable range of waffles, pancakes, desserts, sundaes, and expertly crafted artisan coffee. Michelle and Lauren are a highly motivated team, always on the lookout for exciting new adventures. Stay tuned for what they have in store next!